Been keeping an eye out for an upgrade to my Sheldon 10 EXL 56-P. Eyed this one on semi local Craig's list with some not to great photos but was able to tell it was a Monarch.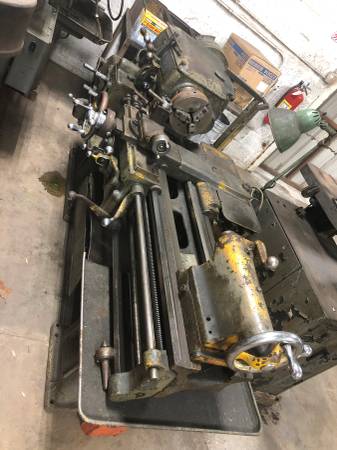 From the pic I thought it would be way to big for me but really could not tell for sure. Few inquiries to the poster and in fact a Monarch CK – 12×30. Big yes, too big?.. not sure so we setup a visit. Kinda like saying I am going to the animal shelter to look.
Was able to run her through all the spindle speeds and a wide range of feeds without issue. Used saddle lock method of checking any drastic wear on the ways…also without issue. Visual inspection of rack, feed screw and overall condition passed scrutiny as well. Drove home and obsessed about it for several days and researched as much as I could about these machines.
Did not get the chance to open the head stock cover – obsessed about that for sure although was comforted by the fact that the run through all the spindle speeds was remarkably smooth.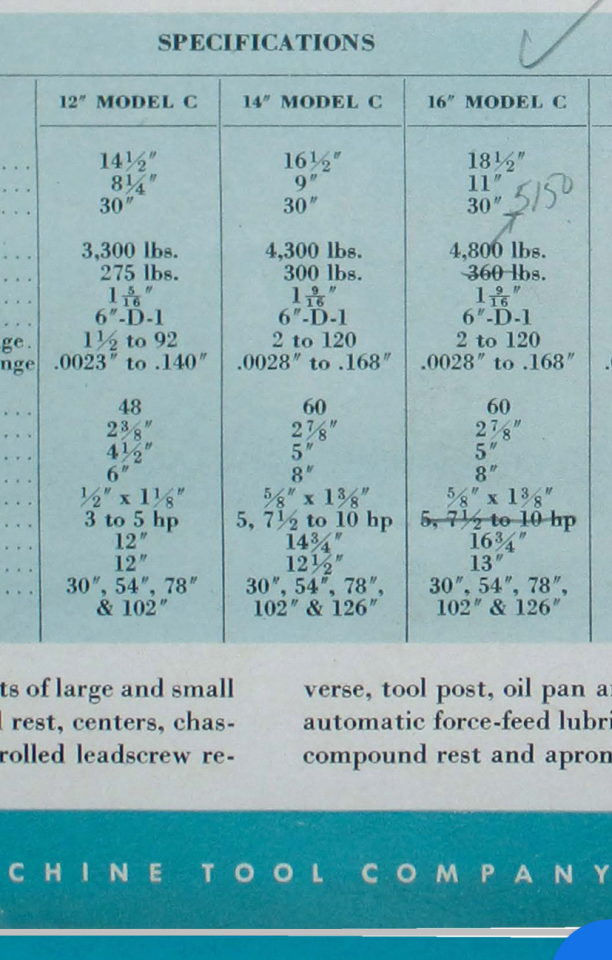 One of the most intimidating part of the purchase decision was the weight. I have not moved anything over one ton. Most machines in my shop are 900 to 1300 so all my previous acquisitions I was able to handle by myself. I have capabilities to lift up to 1 ton max so this move was going to take some additional planning.
Fair amount of info on the internet – not to mention Monarch Lathes appears to have pretty much all the info you could imagine for these machines as well as the ability to make just about any part necessary from the original specs. Justifiably pricey but comforting to know if you really get in a jam there is a way out.
Vintage Machinery has a fair amount of info and it so happens Keith Rucker does a complete series of a Monarch Restoration (larger and newer Model K but great process). Adam Booth Abom79 on Youtube has the bigger brother to the CK — The CY I think. Comforting to know that these two are Monarch fans and are such good resources.
Well after all things considered I bit the bullet and did the deal! I am the proud new owner of a 1944 Monarch CK!