A week has past since we confirmed the purchase of the lathe. Have not slept much since. Dreaming of all the ways this could go wrong. Actually went pretty smooth. Forklift on sellers end made quick work of getting it on my buddies trailer. Said "buddy" is partially to blame for making this happen;). Extremely grateful to Brian for generous resource and time!
Sitting on pallets on the car carrier trailer. I have pallet jack so my initial thought were to muscle it off with that and some other implements but then the reality of 3600lbs came into play.
During the week I set plan B into action. Built a skid under the lathe as I removed the pallets. Lots of blocks, 4x4s, prybars and a Johnson bar and I managed to get the skid installed for what proved to be a uneventful slide off the trailer.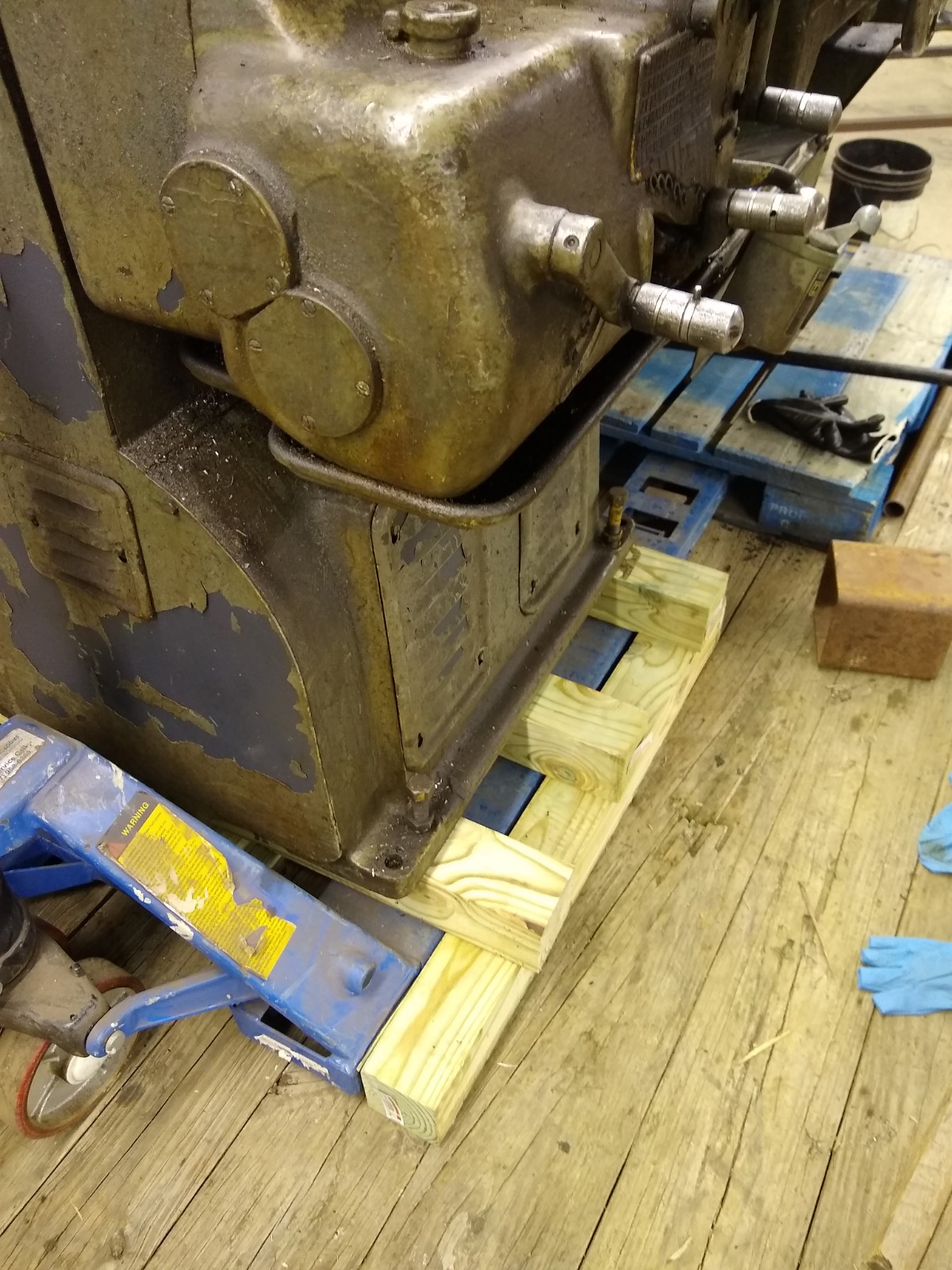 Further inspection, clean-up and wiring coming soon.